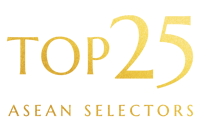 The Top 25 ASEAN Selectors
Citywire Asia will be recognising and honouring some of the most influential product gatekeepers and investment professionals across the ASEAN region.

Followed by peers, respected by clients and recognised by all, the Top 25 ASEAN Selectors will utilise quantitative and qualitative criteria to award those who are at the forefront of investment and product conversations throughout ASEAN.

Join us as we celebrate excellence in the product and platform selection scene across this fascinating region.

PARIS SHEPHERD
Managing Director
Citywire Asia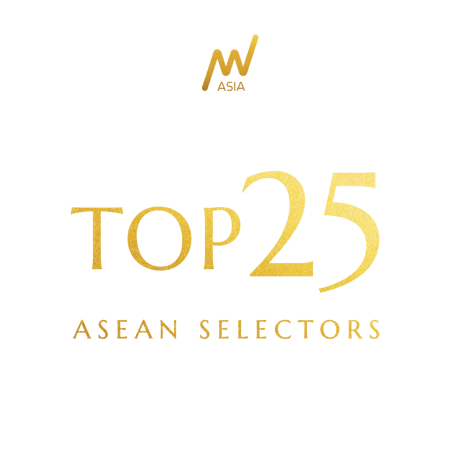 Top 25 ASEAN Selectors 2023
Call for submissions and nominations for the 2nd edition of our Top 25 ASEAN Selectors 2023 are open. Please visit our website for more details.
For more information about our upcoming awards, v
isit our

awards website,
or email our Senior Relationship Manager, SEA, Yokaze, at

yito@citywireasia.com

with your award-related questions.
Top 25 ASEAN Selectors 2022
Result Announcement
- Allen Martin O. Dee, Vice President, Head of Investment Solutions, BPI Asset Management
- Andrew Lee, Director and Head of Investments, CIMB Private Banking
- Caesar Antonino Ordonez Jr, Head of Investments, UnionBank of the Philippines
- Calvin Goon, Head of Wealth Management, Affin Bank Berhad
- Carene Khoo, General Manager, Wealth Management & Transaction Banking, Public Bank Berhad
- Chaikaseam Vadhanasiripong, Vice President, Investment Product Department, Krungsri Bank
- Colin Leow, Head, Unit Trust, Maybank
- Danny Chang, Head, Managed Investment & Investment Advisory, Standard Chartered Malaysia
- Darabusp Pabhapote, Senior Executive Vice President, Business Development and Marketing Group II, Krungthai Asset Management
- Dennis Anthony D L. Elayda, Head, Investment Management Division, Philippine National Bank
- Eliza Ong, Managing Director, Head of Group Asset Management and Private Wealth, RHB Asset Management
- Frederico R.D. Ocampo, Trust and Investment Group Senior Vice President, Chief Investment Officer, BDO Unibank
- Jon Wongswan, Managing Director, Kiatnakin Phatra Securities
- Marcy Kohchet-Chua, Managing Director and Chief Revenue Officer, ATR Asset Management
- Martina Watcharawaratorn, Head of Investment Strategy, BBL Asset Management
- Patchaya Na Bangchang, Senior Associate, SCB Asset Management
- Pramook Malasitt, Senior Vice President, Krungthai Bank
- Roberto S. Vergara, First Vice President & Head of Trust, Philippine Veterans Bank
- Samantha Lim, Head, Wealth Management Product Group Consumer Banking, Alliance Bank
- Sornchai Suneta, Executive Vice President & Head of the Investment Office and Product Function and Chief Investment Office, Siam Commercial Bank Public Company
- Surakiat Kahaboonsirihansa, Head of Wealth Research, Bangkok Bank
- Triphon Phumiwasana, Private Banking Business Head, Kasikorn Bank
- Vannachan Ungthavorn, Head of Multi Asset, UOB Asset Management
- Wilson Han, Head, Wealth Management & Bancassurance, AmBank Group
- Must be primarily based in ASEAN region and/or work primarily with ASEAN-based clients
- A senior industry leader within the ASEAN product and investment selection communities
- Have made tangible improvements in the product selection, digital platform or personnel at their institution in the last 12 months
- An individual with a successful and proven track record in investment decisions and product selection

© 2022 All rights reserved.